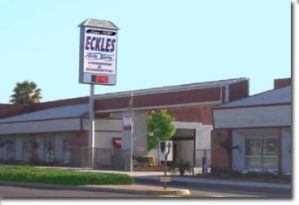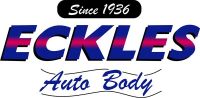 Founded in 1936 by Edwin Eckles, Eckles Auto Body has served the Whittier and Mid-cities area for over 70 years. Carlos and Maria Sacchetto acquired the shop in 1992 and have continued the tradition of high quality repairs and top notch customer service. 

Although many things have changed over the last several decades, our superior customer service and exceptional results have continued on. Our philosophy is simple: Quality work, outstanding customer service, and a friendly environment create our loyal customers who are an integral part of our successful business. Our state-of-the-art equipment and trained technicians afford us the ability to repair your vehicle to it's safe, pre-accident, condition. 

Our ECKLES Auto Body founder, Edwin Eckles.

An ECKLES tow truck at our origional location on Washington Boulevard.

The original ECKLES Auto Body in action, serving the community since 1936.

Our now state-of-the-art ECKLES Auto Body facility, continuing to serve our community today.